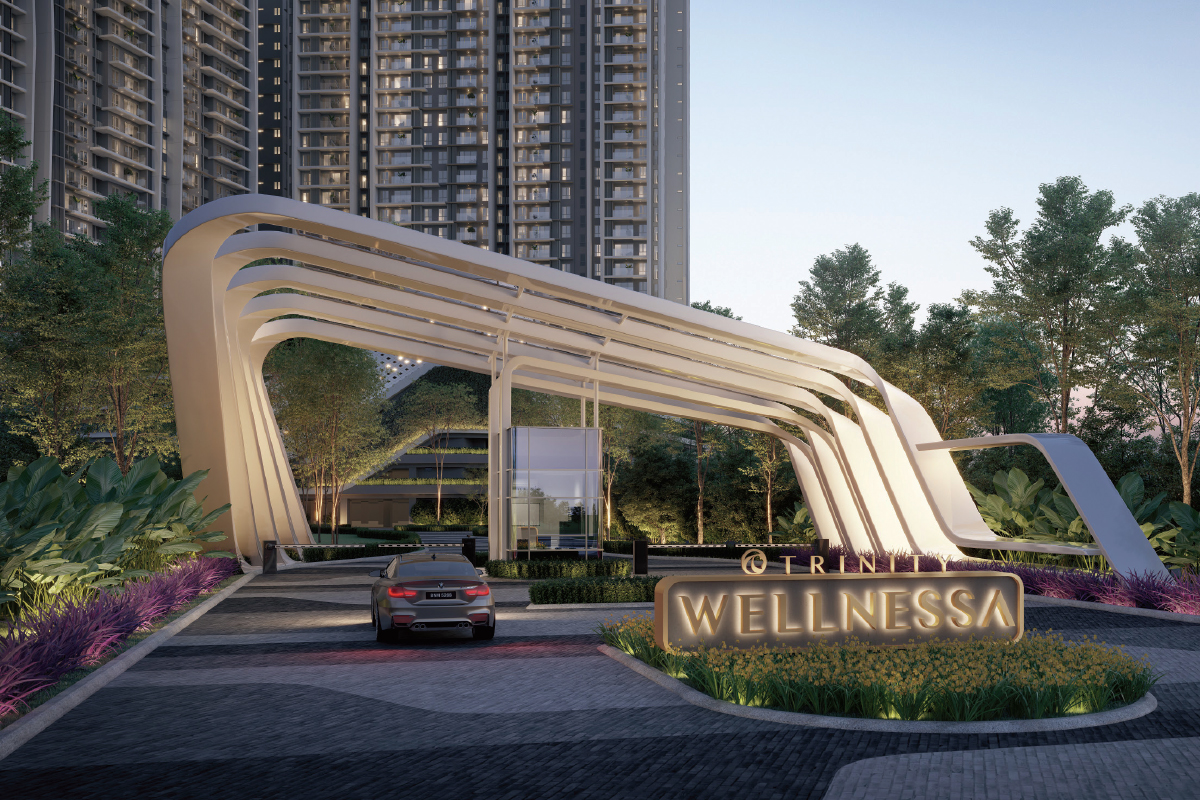 Entrance of Trinity Wellnessa
Boutique property developer, Trinity Group Sdn Bhd, has achieved a 100% take-up rate for the first phase of Trinity Wellnessa comprising 237 units with sales of RM156 million. Due to the encouraging response from the public, the launch of the second and final phase is scheduled for the end of this month. Designed as a new-age condominium that offers residents an all-around wellness experience, Trinity Wellnessa hopes to provide Malaysians with a holistic wellness experience as they gradually move into the endemic phase.
Occupying a 3.9-acre freehold parcel in Beverly Heights, Trinity Wellnessa has a gross development value (GDV) of RM315 million and will comprise two 30-storey towers with 463 units in total. The units will have three or four bedrooms and two or three bathrooms and built-ups of 1,008 and 1,286 sq ft, with the latter being dual-key units.
Trinity Wellnessa's concept, design and offering are centered around (3) key wellness pillars which are encapsulated in its signature Triple Protection System. The first pillar - Contactless Technology combines wellness and technology to offer residents a seamless contactless experience that promotes hygiene and convenience from the moment they enter the building. Upon arrival, residents will be greeted with an RFID system at the boom gate, state-of-the-art facial recognition system and motion sensor technology for contactless access. Part of Trinity Wellnessa's Contactless Technology also includes smart lockers for contactless packages and food delivery along with a designated app for visitor management.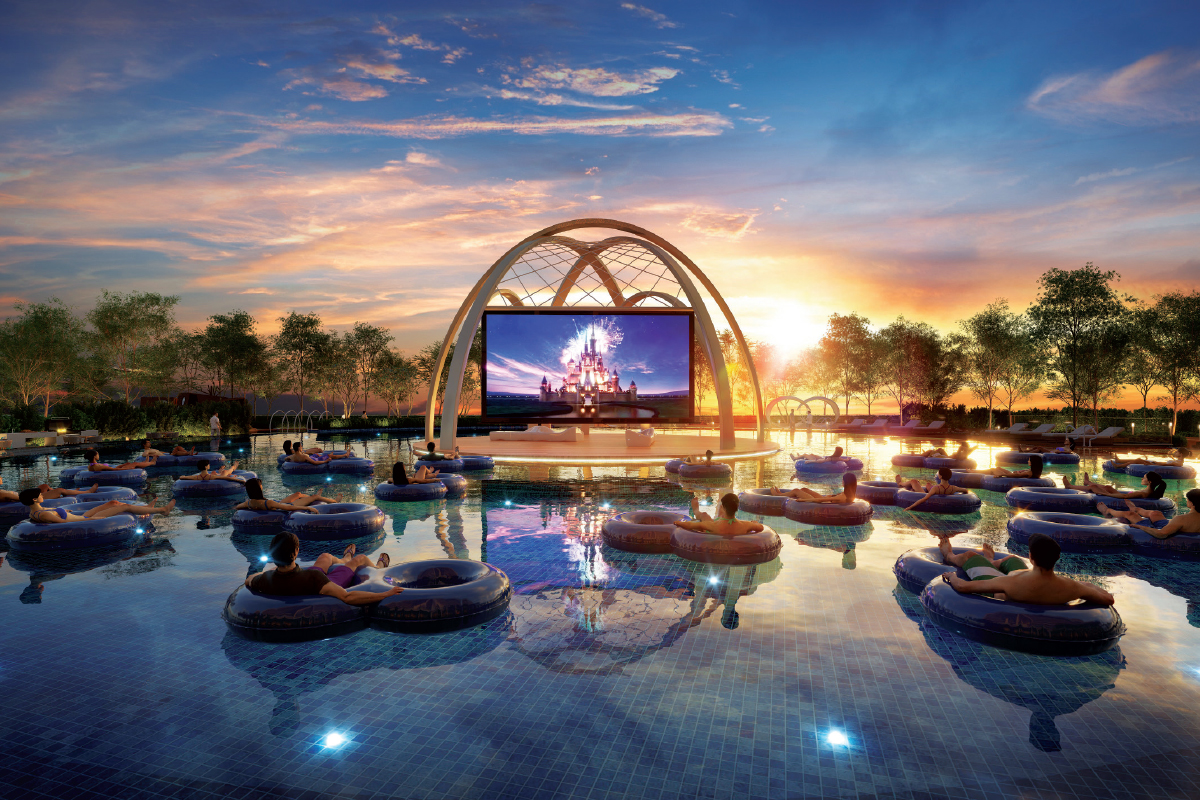 Illustration of Wellnessa's floating cinema
The second pillar is its Wellness-Oriented Design which ensures each unit is bright and airy with 100% more lighting and ventilation than the standard requirement to promote a healthy quality of life.
The final pillar and one of the highlights of the property is a large variety of more than 30 Wellness-Centric Facilities that can be enjoyed by all residents without leaving the comforts of their homes. The 2 main key features of the development are the floating cinema and co-working lounge with Nespresso.
List of Facilities offered at Trinity Wellnessa
Trinity Wellnessa is designed to fulfill the rising need for enhanced safety, comfort and wellbeing. It incorporates a multi-functional design that caters to its residents so they can comfortably adjust to a new way of healthy living, every day without too much effort.
"Every property designed by the Trinity Group aims to redefine and reimagine urban living. Our key focus is to deliver value to the property industry by being relevant and in tune with the needs of the market. Our latest development, Trinity Wellnessa is a project that we are immensely proud of as it is the first of its kind in many ways. Trinity Wellnessa hopes to support a new way of living for Malaysians to embrace a holistic wellness lifestyle. When you choose to purchase a home at Trinity Wellnessa, you have a home that prioritises your wellbeing so you can always enjoy peace of mind," said Dato' Neoh Soo Keat, Trinity's Founder and Managing Director.